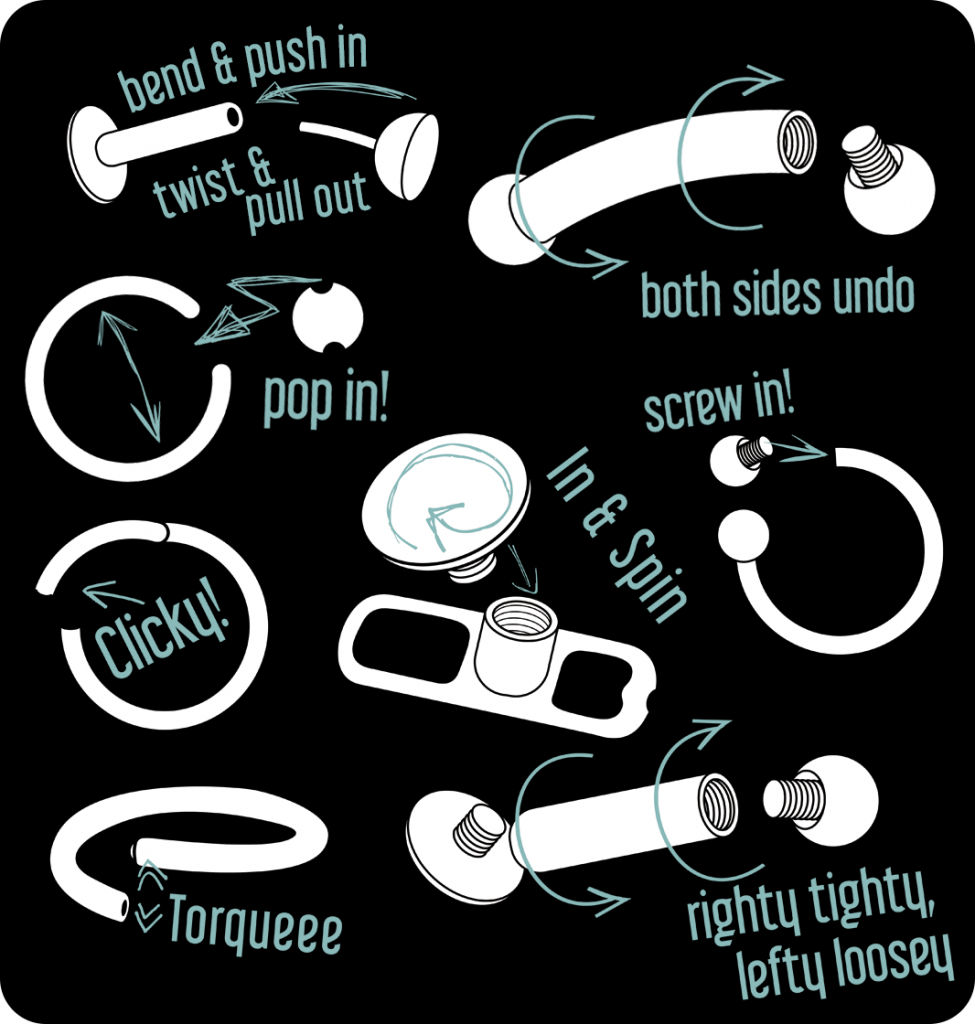 You sure can! Note that we charge a $15 sterility fee for all jewellery brought into our studio for use in a fresh piercing, regardless where it was purchased from originally. It also needs to be (at a minimum):
Ti6Al4V ELI – ASTM F136 compliant or ISO 5832-3 compliant
Ti6Al7Nb ELI – ASTM F1295 compliant or ISO 5832-11 compliant
Solid 14 karat or 18 karat yellow, white, or rose gold that is nickel, lead, and cadmium free.
Unalloyed Niobium (Nb) that is ASTM B392 compliant.
Glass that is lead free such as Fused quartz, Borosilicate or Soda-lime
The material polish must be:
mirror finish polish
free from nicks, burrs or scratches on the wearing area
The jewelery must be:
Internally threaded or threadless with industry standard locking mechanisms Suitable for the area being inserted (correct gauge, length, design, shape)
You may be asked to supply the brand or mill certs to ensure your safety.